IMPORTANT ANNOUNCEMENT
If you have missed SIT's application period but would now like to be considered in the 2020 undergraduate admissions exercise, or if you wish to enrol into SIT's modules for just a trimester to continue with your learning, you may write to the Admissions Division at [email protected] by 17 May 2020. Please furnish your personal details (Full Name, NID, Contact details, and top 2 programme choices) with reason(s) to support your appeal for a late application e.g. loss of employment due to COVID-19 and would like to pursue a degree for upskilling, or disruption in overseas university studies due to COVID-19. Your appeal will be reviewed on a case-by-case basis. You will hear from us by mid-June. If you require any clarification, please contact the SIT Admissions Hotline at 6592 1136 during office hours.
Applicants who wish to enrol in Continuing Education and Training (CET) modular courses offered by SITLEARN Professional Development, the lifelong learning division of SIT, can visit www.sitlearn.edu.sg or write to [email protected].
APPLICATION HAS CLOSED ON 20 MARCH 2020 FOR AY2020 ADMISSIONS
Application for SIT Admissions is open from mid January to mid March every year. Interested applicants are welcome to apply online for the degree programme of your choice through the SIT Application portal.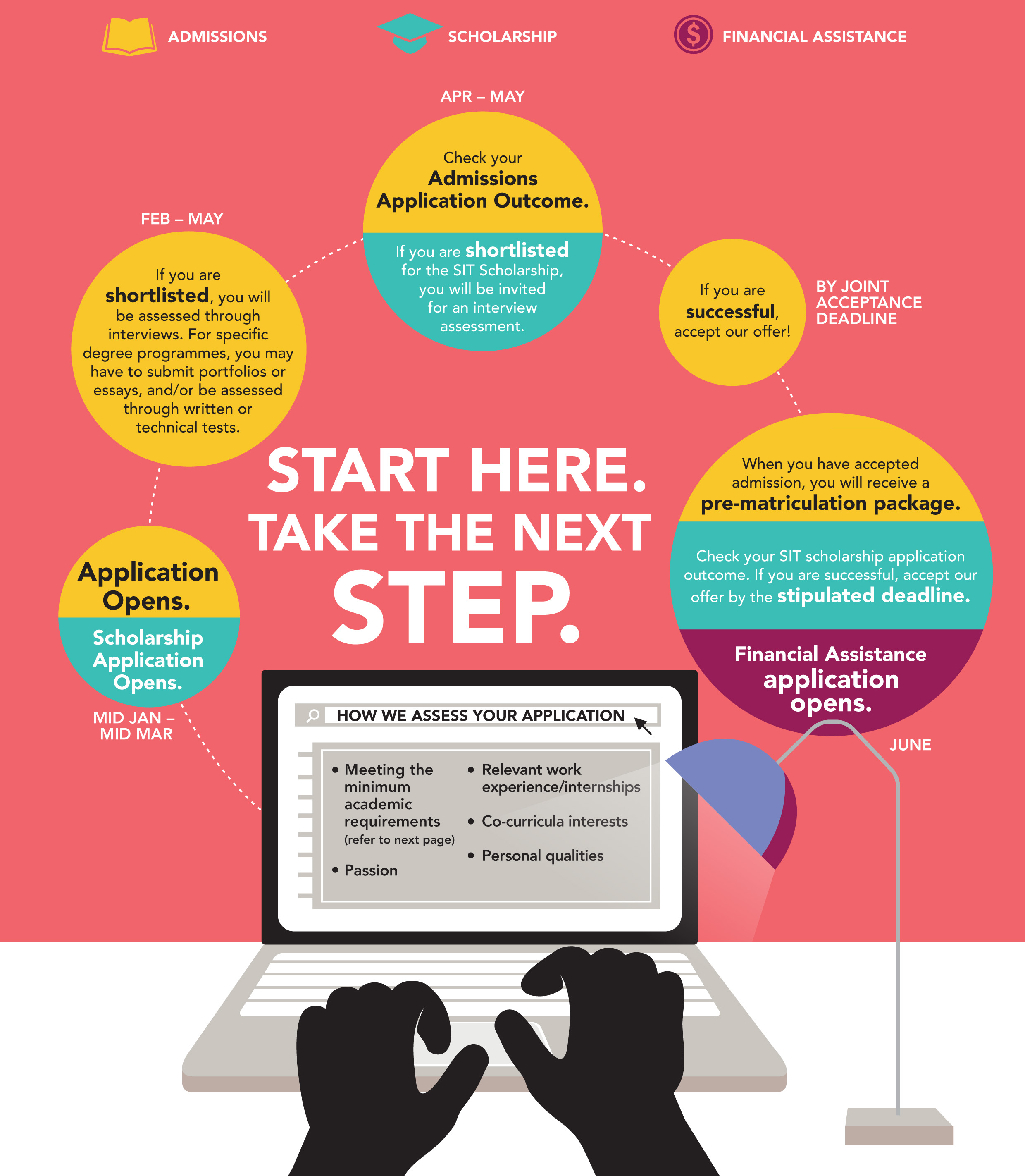 Download Degree Programme Handbook (View DPH Flipbook here)
Download Higher Education Guide (View HEG Flipbook here)